Go A's & Mets
Dennis and Dave are avid baseball fans and enjoy attending baseball games around
the country. They are loyal season ticket holders of the Oakland Athletics.
Take a few moments and enjoy the pages linked below.
(Just click onto the image icon below)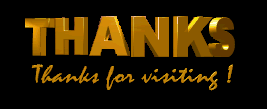 CREDITS
Text for titles of sections of this web page shown using a free script provided by Flamingtext.com
All contents ©2001-2016 by Dave McGrath-Wagner. Reproduction in form prohibited without written consent of
McGrath-Wagner.com.
Contact McGrath-Wagner.com for re-publication permissions.