Dogs for Diabetics
Dogs in training to be a Medical Alert Assistance Dog
Dogs4Diabetics, Inc. · Service dogs hangin with Dave & Dennis · You Can Make a Difference!

DOGS4DIABETICS, INC.
Dennis and I volunteer our time in support of the work at Dogs4Diabetics. Dogs4Diabetics (D4D) as indicated in their brochure is an innovative nonprofit organization that trains assistance dogs to recognize and alert on low blood sugar (hypoglycemia) in insulin-dependent diabetics. The D4D dogs save lives because they provide a critical early alert impending low blood sugar. With their astonishing sense of smell, D4D dogs can reliably and accurately alert their partners to dropping blood sugar - something even the most advanced medical equipment still cannot do! Dogs4Diabetics creates lasting partnerships through a program of training, placement and follow-up support. With the help of D4D dogs, insulin-dependent diabetics now have 24/7, real-time partner in detecting drops in blood sugar.
- Dave McGrath-Wagner

Service Dogs hangin with Dave & Dennis
We have had the wonderful opportunity to first have the black lab Mr. Y stay at our home a couple months. Now we have Mr. R who is a beautiful yellow lab. These dogs go to school for training at Dogs4Diabetics during the week. We enjoy having the service dog in our home while he is in training. We take him on walks, play games and help keep the good discipline, habits and behavior in place that he learns from his training. We are happy to have the opportunity to volunteer and hopefully see this service dog make a special contribution to the life of a diabetic partner.
- Dave McGrath-Wagner
(descriptive comments regarding photo appear by running cursor over image)





How You Can Make a Difference!
You can make a tax deductible donation and make a new partnership possible! To send a contribution, use the mailing address: Dogs4Diabetcs, 1647 Willow Pass Road #157, Concord, CA 94520 or donate online at the secure website: www.dogs4Diabetics.com. Visit the Dogs4Diabetics.com website for information on how to make a memorial gift or honor a loved one. Further information is provided on their website on how you can get involved as a volunteer.
- Dave McGrath-Wagner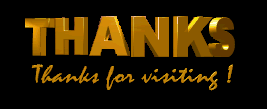 All contents ©2001-2013 by Dave McGrath-Wagner. Reproduction in form prohibited without written consent of
McGrath-Wagner.com.
Contact McGrath-Wagner.com for re-publication permissions.