I wroke up early Saturday morning, May 30th and made it to City Hall in Fresno, CA. I hold the distinction of being the first person to arrive and sign the sign-up list to participate in the march from Selma, CA to Fresno, CA. A good number of marchers arrived from as far as San Diego, San Francisco, Sacramento and cities in between. Things got started with a number of brief speeches by clergy that joined us for the 14.5 mile march. Some of the notable Civil Rights marchers included Reverend Amos Brown, President of the San Francisco Chapter of the NAASCP, Erik Lee, President/CEO of the Sourthern Christian Leadership Conference and others. It was an honor to march side-by-side with leaders representing the major civil rights battles of the past 50 years. The march started at approximately 8:30 a.m. I enjoyed the experience of meeting others during the march and sharing our stories of fight Proposition 8 and even some coming out stories. There were straight and gay alike united for the purpose of fighting for equality. We chanted and yelled and even shared some good jokes to keep us motivated to make it all the way to Fresno. The support for this march was excellent and was provided by the volunteer workers for the Meet in the Middle event. There were white shuttle vans roving back-in-forth providing brief breaks for some marchers and also providing cold water. I managed to make it the whole 14.5 miles and my legs reminded me of that once I arrived to City Hall in Fresno. I was one sore puppy and didn't waste time resting on the grass. The last couple mights were really something as everyone was managing to get their 3rd or 4th wind. We chanted louder and were determined that the public heard our message loud and clear. The hightlight among many during the day was hearing the loud roar of the crowds that welcomed us to the Rally. The Rally had already started about 30 minutes earlier. This was one experience I'll never forget and again wonderful to meet others like Dennis and I that are united and fighting for our rights.


Pictured above are various members of the clergy that gathered to speak to the marchers before starting the 14.5 mile march. Robin McGehee, Lead Organizer for Meet in the Middle (pictured center) speaks while holding the bull horn onced used by Harvey Milk.

The marchers pose for a final picture and begin the journey from Selma to Fresno at 8:30 a.m.y to go at about 8:30 a.m.

More marchers and me posing for a quick picture while the group was stopped at a major intersection.





THE RALLY ON MAIN STREET AT CITY HALL
Fresno, CA
The Meet in the Middle rally took place in front of City Hall in downtown Fresno. There were over 100 organizations from across the state that endorsed Meet in the Middle for Equality event. The crowd was very spirited and it was good to soak in the atmosphere of it all. The speeches were very good and addressed the important issues now facing the LGBT community. Among the speakers present included: Lt. Dan Choi, West Point Graduate, recently discharged under "Don't Ask Don't Tell", Christine Chavez, daugher of Cesar Chavez, Rick Jacobs, Chair and Founder of Courage Campaign, Cleve Jones, Founder of the Names Project AIDS Memorial Quilt and Harvey Milk intern, Dustin Lance Black, Screenwriter for Milk, Robin McGehee, lead organizer for Meet in the Middle among many other speakers. The rally lasted about four hours. I left energized and ready to hit the streets with a new strategy to convince the voters of California that Proposition 8 is not right and discriminates.
Pictured from left to right: Michelle Clunie from Queer as Folk and Kyan Douglas from Queer Eye speaking to the crowd.
Pictured from left to right: Lt. Dan Choi who came out on the Rachael Maddow Show, Eric Lee of the Southern Christian Leadership Conference and Christine Chavez of the Latino & African-American Leadership Alliance & daughter of Cesar Chavez
Pictured from left to right: Dustin Lance Black, Academy Award-Winning screenwriter for the movie "Milk" and Cleve Jones, a pioneer activist and protege of Harvey Milk

GET INVOLVED AND TAKE ACTION
Dennis and I will continue to be actively involved in the fight to repeal Proposition 8 in California. We hope that others will find it in their hearts to also fight for what is just and right. Below are some links to various organizations that one can get involved with to volunteer time and/or resources to help make the difference in the fight for equality: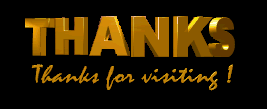 All contents ©2001-2013 by McGrath-Wagner.com. Reproduction in any form prohibited without written consent of McGrath-Wagner.c om.
Contact McGrath-Wagner.com for re-publication permissions.