The pictures below were taken during our sightseeing bus tour of Monterey and Carmel, CA on May 21, 2005.
The pictures below were taken during the visit to the Monterey Aquarium in Monterey, CA.
Pictures below of Pebble Beach Golf Course which was the second major stop on the bus sightseeing tour.
Pictures of the coastline off Pebble Beach Golf Course.
We ate at the The Hog, a bar and restuarant at the Hog's Breath Inn in Carmel, CA. The food was really good.
The Carmel Mission Basilica in Carmel, CA.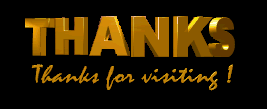 CREDITS
Text for titles of sections of this web page shown using a free script provided byFlamingtext.com
All contents ©2001-2006 by McGrath-Wagner.com. Reproduction in any form prohibited without written consent of McGrath-Wagner.com.
Contact McGrath-Wagner.com for re-publication permissions.