Brooklyn, New York · Manhattan, New York
This page displays pictures from a wonderful one week vacation in New York City from November 26 to December 4th, 2010. We hope you enjoy the pictures and let us know your thoughts.

- Dave McGrath-Wagner
Brooklyn, New York
On November 26th, 2010 Dennis and I flew into John F. Kennedy Airport. Dennis' sister Denise picked us up and things started rolling from there. She took us to view some beautifully decorated houses in Brooklyn, NY. I think they decorate more for Christmas in New York than where Dennis and I live. We stayed in Brooklyn during our visit to NYC and either walked or took the train to various places. Below are some pictures of the decorated houses along with a picture of where Dennis grew up and our favorite restuarant we frequented during the visit.

Manhattan, New York
Times Square Area
November 29,2010
I do not think there is a more high energy place than Times Square. We generally start our visits to Manhattan by making the first stop at Times Square. We didn't walk far before we grabbed a slice of Pizza and then off to Macy's to do some shopping. We managed to get some really good deals and clothing and had our picture taken with Santa. During our visits to Manhattan about every day we enjoyed musicals on Broadway including "Billy Elloit" and "La Cage Aux Folles". We saw the play "Miss Abigail's guide to Dating, Mating & Marriage" starring Eve Plumb. Dennis got called on stage and had the opportunity to participate in one of the scenes. On November 29th, 2010 Dennis, Denise and I went to see the Radio City Christmas Spectacular featuring the Radio City Rockettes. The ladies really know how to put on a fantastic show.
The Radio City Christmas Spectacular
Radio City Hall
November 29, 2010
The show was just specatular featuring the Radio City Rockettes. This was a very special time for Dennis and his sister Denise to share a special time at a very traditional event in New York City. An organist came out and played and then the show began with some most beautiful dancing and stage sets.
The Musical "Billy Elloit"
Imperial Theatre
November 30, 2010
The Musical "La Cage Aux Folles"
Longacre Theatre
December 1, 2010
The Play "Miss Ablegail's Guide to Dating, Mating, & Marriage"
December 2, 2010
Cathedral of Saint Patrick
Archdiocese of New York
December 2, 2010
Each time we visit New York City we seem to find our way to the beautiful Cathedral of Saint Patrick. We took time to remember loved ones close to our hearts and lit a candle for them.
Rockerfeller Center
Ice Skating Rink"
December 2, 2010
Dennis and I visited and skated at the ice skating rink at Rockerfeller Center for the first time ever. Dennis says he always dreamed of skating at Rockefeller Center and he finally did so during our visit. This was a very special time for the both of us amidst the lit christmas tree and decorations.
Rockerfeller Center & Tree at Night
December 3, 2010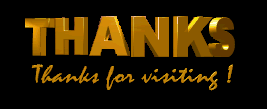 CREDITS
Text for some titles in sections of this web site are shown using script provided by Flamingtext.com
All contents ©2001-2011 by McGrath-Wagner.com. Reproduction in any form prohibited without written consent of McGrath-Wagner.c om.
Contact McGrath-Wagner.com for re-publication permissions.